During the second wedding-related phone calls with my mom, she brought up " well, there isn't much for us to do in Toronto but at least we will need Cake Cards (餅卡) for folks in Hong Kong." I heard about Wedding Pastries Card (餅卡) and grew up loving Chinese wedding pastries because they are fatty, decadent, awesome and guess what? free! It's like instead of making you sit through stupid games in a bridal shower, the bride actually give you a free Groupon for…doing nothing! But when it comes to my own Wedding Pastry Card (餅卡) preparation, I can't help but wonder, WTF is that?
So I dug a little be around the interwebz. Here is according to Karena from Marry2.com- a Hong Kong wedding site, where Wedding Pastries came from and why: ( Can I just say Google Translation is the best thing ever!)
Traditional Wedding Pastries

Wedding Pastry is a traditional gift of Chinese wedding customs.  The Cantonese call it "married woman cake (嫁女餅)." The bridal party buys the pastries before the wedding , distributes to friends and family to begin the festivity, and also to officially announced the wedding.

Origin of "married women cake"
It started from the era of the Three Kingdoms in China.  Strategist Zhu-ge Liang arranged General Liu Bei, to marry the sister of  Sun Quan, the ruler.  To convey the good news, wedding pastries were made to be delivered to Sun Quan's subordinates. Since then, delivering wedding pastries become a custom of Chinese marriage.
According to Chinese tradition, wedding cake is treated seriously to show the importance of the wedding and the formality of the ceremony.
The groom will send the wedding pastries as part of the wedding gift, and the bridal party will distribute them to friends and family to announce the good news.
The number of each pastries gift is determined by the closeness of the friend and seniority of the family member. It is typically arranged as pack of 4, 6, or 8 — even numbers that signifies "a pair".

Style
There are about 30-40 types of Chinese Wedding Pastries.  For Example:


Colorful preserved eggs pastry

Duck egg lotus seed paste pastry

Red lotus seed paste pastry

Yellow green been paste pastry
[Use your imagination]
Duck egg lotus seed paste cake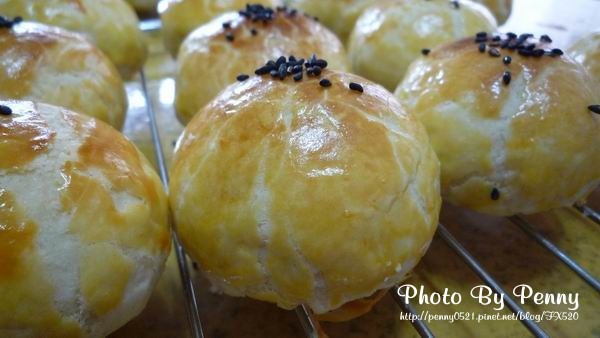 Duck egg pastry
Quantity
Since its more common to give western style cakes nowadays, there is no need to send a traditional Dan (i.e. 400) as traditional cakes. Typically, an 8 pack will be good enough symbolically for the Groom's gifting ceremony. Set aside 2 pairs of pastries as the "Dragon and Phoenix Cakes" for the wedding party, the others can be presented as vouchers from Chinese or western bakeries. Find out where to get Chinese Wedding Pastries in the US, click here.
Check out the entire Chinese Wedding Tradition Series >>
傳統嫁女餅
喜餅是婚嫁禮俗中的傳統禮物,廣東人稱之為「嫁女餅」。女方在婚禮前買喜餅,分贈給至親好友,一方面渲染喜氣,另一方面也有「公告天下」的意義。
嫁女餅由來
喜餅的由來要從三國時代說起。諸葛亮安排劉備迎娶孫權之妹,為傳達喜訊,於是做喜餅送給孫權的部屬,從此以後,中國人便有了婚嫁送餅的習俗。
根據中國傳統,結婚派餅是不可輕率的一環,且更可顯出對該婚禮的重視和隆重程度。
男家過大禮時送的喜餅,會由女家分派給親朋好友以隆重其事,所謂派「嫁女餅」,就是向親朋好友宣佈女兒將出嫁的喜訊。
派喜餅可就親疏長幼輩份而定派餅數目,亦可分四式、六式及八式,取其成雙成對的意頭。
款式
現時的中式 禮餅有三、四十款之多,最受歡迎的有:
– 五彩皮蛋酥
– 蛋黃蓮蓉酥
– 紅綾蓮蓉酥
– 黃綾荳蓉酥
– 欖仁合桃酥
– 蛋黃蓮蓉雞蛋糕
– 雞油蛋黃酥
數量
由於現多派西餅,故無須派一擔(即 400個)傳統喜餅之多。過禮時只須象徵式帶來8個便足夠,以代表心意。其中需準備 龍鳳禮餅兩對,其他以唐餅卡及西餅卡代替即可。